Protect your valuables with our trustworthy team of packers
Read why our customers love us!

A flexible & professional unpacking service, tailored for you
Upfront affordable pricing
Choose from one of our standard packages or tailor exactly how much help you need, with our low hourly rate of $60/hr. Our packers are here to help.
Friendly & professional packers
Our trained and experienced ladies will ensure a stress free move and you can rest assured they will unpack your items efficiently as if they were their own valuables.
A complete moving solution
We can take care of your entire moving process from packing & unpacking, moving and boxes with a convenient single point of contact and a friendly team you can rely on.
Belongings unpacked with care
Our ladies can work unattended or are happy to follow your instructions. Often the client has returned to find their new home not only unpacked, but styled immaculately as well.
Your belongings, unpacked and ready to use
Kitchen
We unpack your delicate kitchen items such as crockery and utensils, putting them away neatly. Our packers will even lay out your pantry, so you can settle in right away!
Living Areas
Our mature, professional ladies will unpack your living area antiques and mementos safely with care and lay them out for you. 
Bedroom
We place your clothes, shoes and personal belongings with care in cupboards and drawers ready to use, and even make up the beds!
Bathrooms
Your toiletry items & cosmetics are unpacked and placed into the most suitable drawers at your new home, ready for use.
Choose your package
A typical booking is 2 ladies for 4 hours ($480 inc. GST) which covers an average kitchen and 1-2 other rooms.
Choose your start time
Our standard start times are either 9am or 1pm. If you have a specific requirement, just let us know and we'll try to accomodate it.
Request additional hours if needed
If you need additional hours on the day, you can request this from our packers subject to availability. Alternatively, you can book more hours up front. Additional hours cost $60 per packer per hour inc GST, billed 15 minute increments.
As much or as little as you like
Control the costs by having our packers either focus on the time consuming areas with lots of fragile items such as the kitchen, or have them unpack the whole house, your choice.
Boxes & packing materials packed down
Our packers will disassemble the boxes, ensuring no damage for re-use or for the return of your box hire deposit (if applicable). They will even stack them neatly out of the way once your new home or workspace is unpacked and organised.
Happy customers around Australia
Any questions or ready to book?
Get a quote online or give us a call on 1300 366 522 Monday to Friday, 8am to 5pm EST so you can discuss any particular enquiry with our customer service team.
Your one-stop moving partners
Save time and money by using our other convenient and professional relocation services
Residential & Commercial Removalist Services
Professional, friendly, fully-insured movers
From $150 per hr for 2 movers and a truck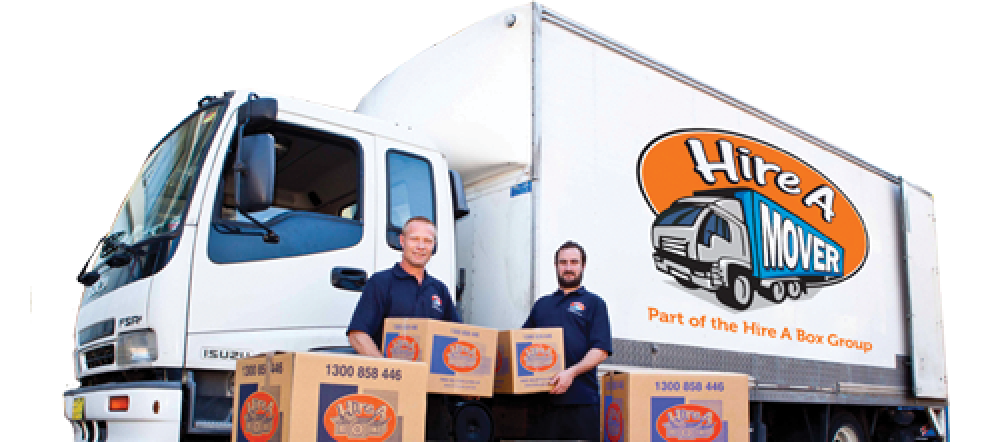 The smarter way to hire or buy moving boxes
(excludes ACT & QLD)
Receive a 10% discount at Hire A Box when you use Hire A Packer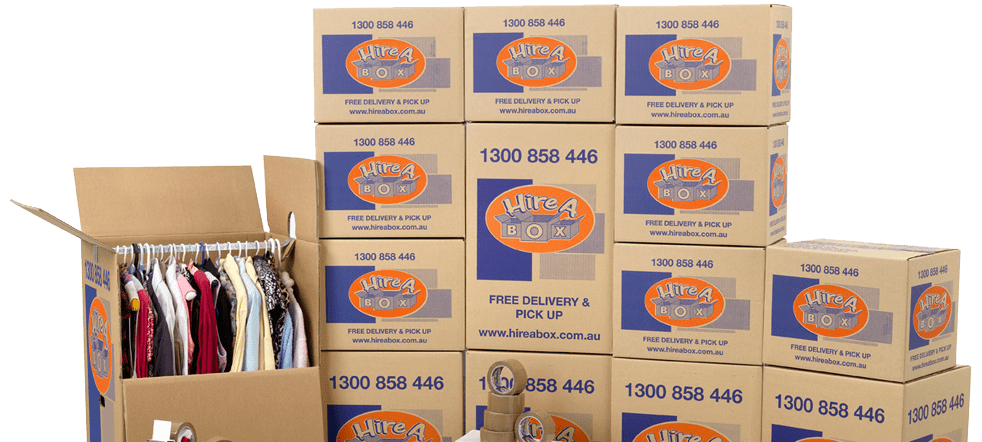 A professional storage service,
centrally located to suit your needs
Secure, convenient storage space