The interior design obsession of the 1990's confirmed for us the importance of good lighting, or even designing a "lighting concept". Ok, so that might be a bit far, but it is true that lighting can really make a difference to your home. 
Sometimes the last thing on your checklist when decorating a new home, but once you turn your mind to lighting… The first thing to consider is obvious but pretty important; how much light do you want, or need? Will bright lights feel clinical and drive you mad, or will you end up totally frustrated relying on just muted lamplight? Secondly, be realistic about your spaces. If you have low ceilings, consider floor lamps or spotlights. But if you've plenty of space – make the most of it! Just make sure you can actually get to those fixtures when you need to replace a lightbulb.
There are heaps of ideas out there for creative lighting solutions; a lot of them are great fun but not often realistic for your home. So we've come up with a few interesting ideas that are achievable, and can actually look great in your home…
Cage Lights
If you're troubled by naked lightbulbs, but you are also at the mercy of an existing fixture, this can be a good solution that is attractive and will soften your light. Small, lightweight cages of meshed or cut metal are readily available – usually as candle holders or ornamental style bird cages. These can be easily affixed to the cord and often have a door through which you can attach the lightbulb (if not, cut the bottom off to keep things simple!). Plus, you'll have no worries about these ones getting over heated!
Bottle Pendants
This requires a few more DIY skills, but possibly one of the few creative ideas which also genuinely looks good. Choose your bottles carefully for quality and style – narrow necked are best, but they don't have to match. You will need to remove the flat bottom – there are plenty of tricks online for how to do this safely! The cord runs through the bottleneck, while the bulb sits inside just like a regular lampshade. Invest in vintage style filament bulbs, like the one below, for this to be really stylish.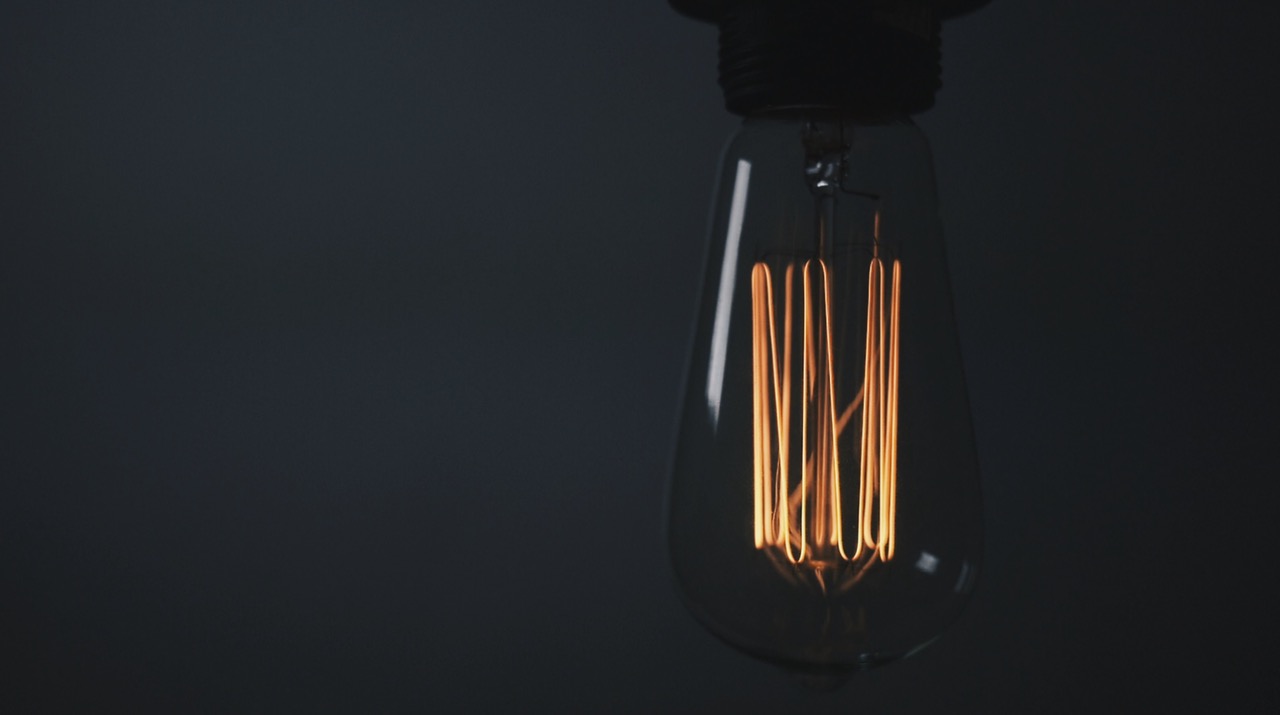 Mason Jars
We definitely know how to make the most of being outdoors, and enjoying a warm evening with a few drinks. But there's nothing worse than a security light which continually switches on and off, glaring down on your guests. So here's a really easy idea for your outdoor space. Mason jars, or similar, make great candle holders – really useful if you're troubled by mosquitoes! You'll need to leave the lids open though. Or fill the jars with bundles of battery operated LED fairy lights. No need to worry about hanging them, or the weather – just arrange them as you like.
Neon Signs
Neon is not always a cheap option but in the right setting, it can look incredible. Particularly effective in a more contemporary property, wall-mounted neon signs can double as art and lighting. Hunt down vintage signs, or consider a custom made one. If you are looking for vintage neon, be prepared to pay a bit more. There are plenty of items available but most of them may not be to your taste. Custom made might end up being more effective, especially for a simple idea – just pick your words, style and colour!